Meet the International VELUX Award 2020 jury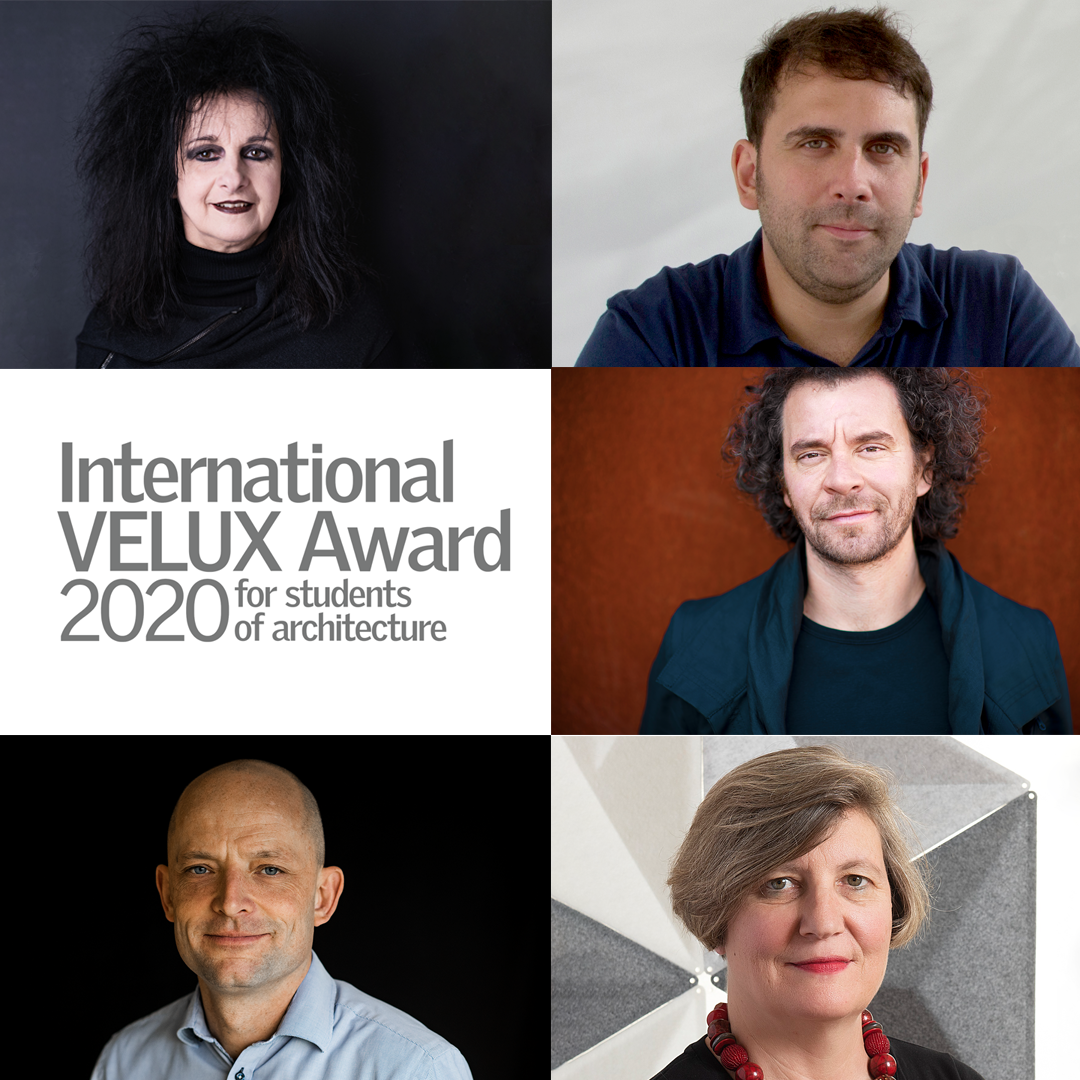 Author
Mariann Eliassen
Date
07 Nov 2019
Share
Copy
The jury consists of the internationally acclaimed architects Odile Decq (FR), Sebastián Adamo (AR), Nóra Demeter (US), Juri Troy (AT) and Vice President of Global Product Management at VELUX, Martin Pors Jepsen (DK).
The International VELUX Award 2020 jury
In the start of July, the jury will meet in Copenhagen to review all projects submitted by architecture students from all over the world. At the meeting, ten regional winners will be selected from each of the five UIA member regions 1) Western Europe, 2) Eastern Europe and the Middle East, 3) the Americas, 4) Asia+ Oceania and 5) Africa.
The selected regional winners will be invited to the World Architecture Festival 2020 in November where they will present their projects to the jury in front of a live audience.
Based on the presentation, the jury will select one global winner from each of the two award categories, 'Daylight in Buildings' and 'Daylight Investigations'.
"We are super proud and happy to present a really great jury for 2020, consisting of internationally acclaimed architects who are behind significant and pioneering architecture and at the same time very much engaged in teaching and lecturing," says International VELUX Award programme manager, Per Arnold Andersen.
Get to know the jury
Odile Decq
Odile Decq is a French architect and urban planner, awarded the Architizer's Lifetime Achievement Award in 2017 for her pioneering work and her engagement and contribution to the debate on architecture.
Sebastián Adamo
Sebastián Adamo from Argentina is the co-founder of the architecture firm Adamo-Faiden based in Buenos Aires since 2005. Their international practice extends to teaching and research and their works are widely exhibited in Americas and Europe.
Nóra Demeter
Nóra Demeter is an architect based in Hungary. Together with Zoboki-Demeter and Associates, her vast international expertise has enabled her to tackle complex local and international projects like the Palace of the Arts in Budapest.
Juri Troy
Juri Troy is an Austrian architect whose projects concentrate on sustainability, energy efficiency and holistic building concepts. Therefore, the use of wood always plays an important role in his work.
Martin Pors Jepsen
Martin Pors Jepsen from Denmark, is the Vice President of Global Product Management at VELUX. He has held several positions in the VELUX Group including as general manager for VELUX China and global product manager for VELUX Solar.
Read the jury members' full bios here.