daylight and
architecture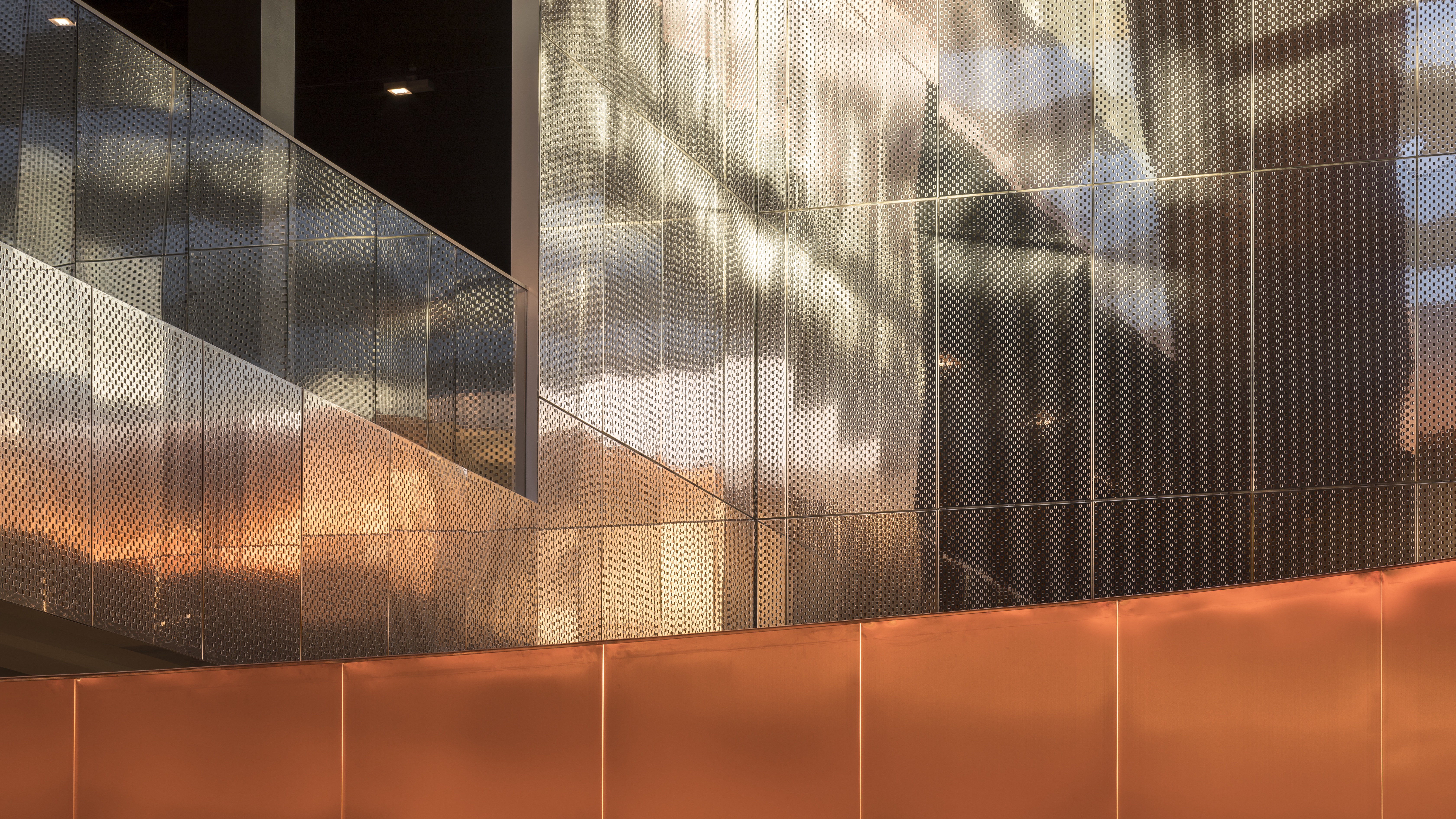 DAYLIGHT AND ARCHITECTURE is a global knowledge-sharing initiative that promotes daylight in architecture. Our focus is on exploring the limitless potential of daylight, and the many ways that natural light inspires architects to create and innovate.
Established as a resource for students and professionals, DAYLIGHT AND  ARCHITECTURE celebrates the importance of daylighting in a variety of ways: through our Daylight Talks lecture series, through the biennial International VELUX Award for students of architecture, and through our free online library of articles and interviews related to daylight and design. In everything we do, our goal is to share knowledge, encourage dialogue and collaboration as well as to inspire innovation.
We believe that daylight is essential in architecture and design. So, in collaboration with our growing network of partners – architectural and educational organisations and universities from around the world – our mission is to curate the best and brightest ideas related to daylighting and share these ideas with the architectural community.
The initiative is presented by the VELUX Group. For more than 80 years, the VELUX Group has created better indoor environments by bringing daylight and fresh air into homes, workplaces and many other types of buildings all over the world. For eight decades, the Velux Group has developed a vast body of research-based expertise and practical knowledge related to the importance of using natural light in designing buildings. DAYLIGHT AND ARCHITECTURE and the Daylight Talks is our way of sharing this knowledge and experience with the global architectural community.
We are working hard to build a global network of architectural students and professionals who are passionate about the use of daylight in design. We invite you to be a part of this creative movement.
Here's how you can get involved today:
Sign up to participate in the next Daylight Talks livestream
Watch inspiring lectures from past Daylight Talks in our video library
Participate in the next International VELUX Award for students of architecture
Explore articles from the Daylight & Architecture Magazine Archive
Explore lectures from the VELUX Daylight Symposium Archive
Follow DAYLIGHT AND ARCHITECTURE on Instagram and Facebook
Stay in touch via the DAYLIGHT AND  ARCHITECTURE newsletter
Write to us and share a daylight project we should know about da@velux.com
Our focus is on exploring the limitless potential of daylight
The Daylight Talks is a series of free, online video lectures curated by DAYLIGHT & ARCHITECTURE and organized in partnership with prominent architectural schools around the world.
These insightful talks explore the significance of using natural light in architecture and feature designers and educators actively working with daylighting in their projects and educational programs. Though the focus of these talks is always on the use of natural light in design, each speaker brings a unique perspective to the topic. The goal for this lecture series is to challenge and inspire all architects to consider the role of daylighting in new and innovative ways.
Supported by the Velux Group, the Daylight Talks have been endorsed by the International Union of Architects (UIA) and the European Association for Architectural Education (EAAE).
Explore this year's calendar of Daylight Talks here.
Watch past Daylight Talks in the video library here.
Sign up for DAYLIGHT & ARCHITECTURE newsletter.
International VELUX Award
for Students of Architecture
Every second year since 2004, the VELUX Group has invited students of architecture to participate in the International VELUX Award. The award seeks to challenge the students to explore the role of daylight in architecture and inspire new thinking. The aim of the award is to engage with students of architecture about how to use sunlight and daylight as main sources of energy and light and how to ensure health and well-being of the people who live and work in buildings.
The award is global and open to any registered student of architecture backed by a teacher from a school of architecture. The total prize money is up to 30,000 Euro. The jury, comprising internationally renowned architects, will award a number of prize winners and honourable mentions. Since the International VELUX Award for Students of Architecture was first launched in 2004, it has grown into what is probably the largest competition of its kind for the architects who will shape the buildings of our future.
Since the first award, some 5,000 students from more than 80 countries have submitted more than 4,500 projects on the award theme "Light of Tomorrow". International VELUX Award 2020 is arranged in close collaboration with the International Union of Architects (UIA) and acknowledged by the following educational organizations: The European Association for Architectural Education, The American Institute of Architecture Students,
the Architectural Research Centers Consortium, and the Association of Collegiate Schools of Architecture. Since 2016, regional winning projects have been presented at the World Architecture Festival. For questions related to International VELUX Award please write iva@velux.com