Join Us at the Build for Life Conference 2021, November 15-17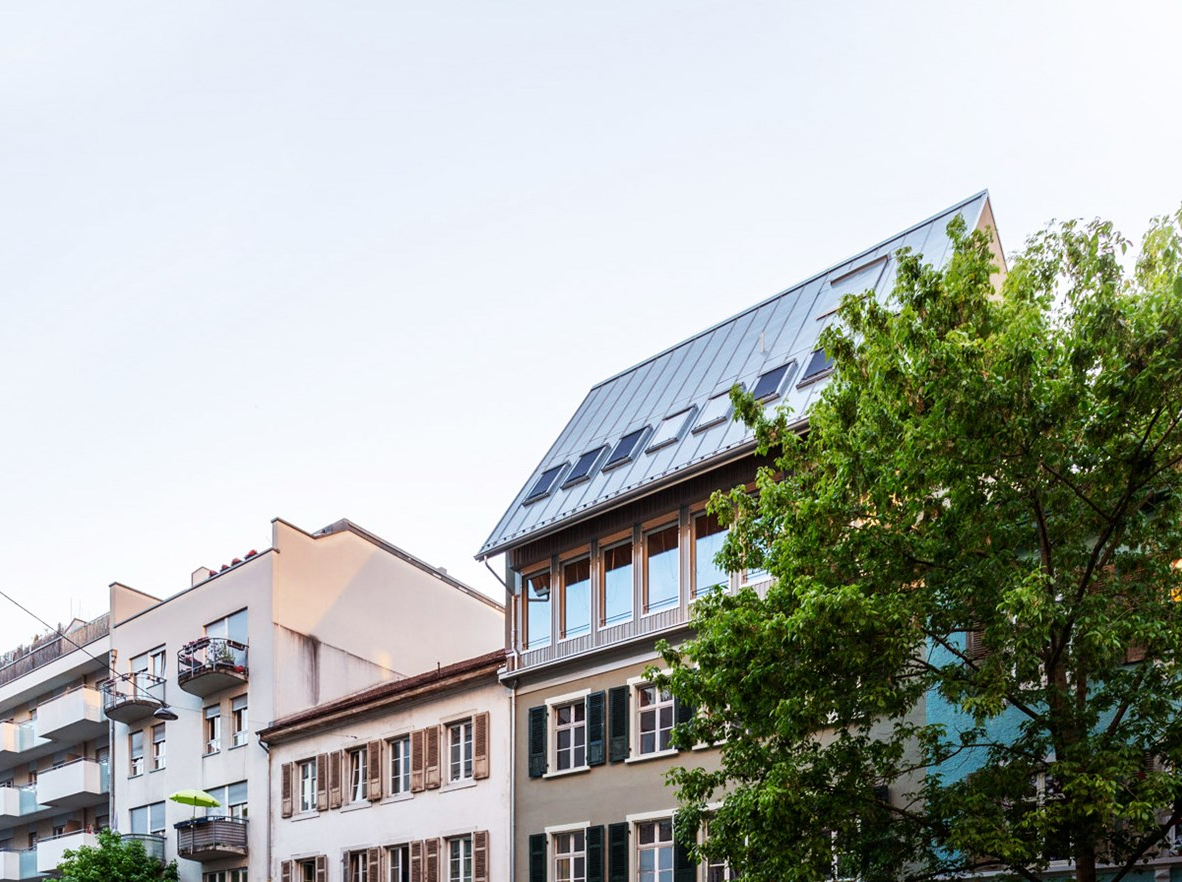 Date
11 Nov 2021
Share
Copy
A global conversation
The Build for Life Conference 2021 is an open invitation to join a global conversation about how buildings can both benefit the environment and improve quality of life for people everywhere.
Join us from November 15 – 17 and take part in this global exchange of ideas as we bring together architects, house builders, researchers, and other industry leaders to discuss the key challenges and opportunities facing the building industry today and in the future. The three day Build For Life Conference 2021 will feature more than 90 speakers from around the world and will reach an audience from the building industry and beyond.
This fully digital conference is open, free for all, and will feature streaming video presentations and interactive digital dialogues.
FLEXIBLE
Are our buildings flexible enough to adapt to change? A 19th century building can carry contemporary new homes and a brewery can be designed for urban development and disassembly. Join the Build for Life Conference 2021 to see how both architecture and sustainability thrive in both situations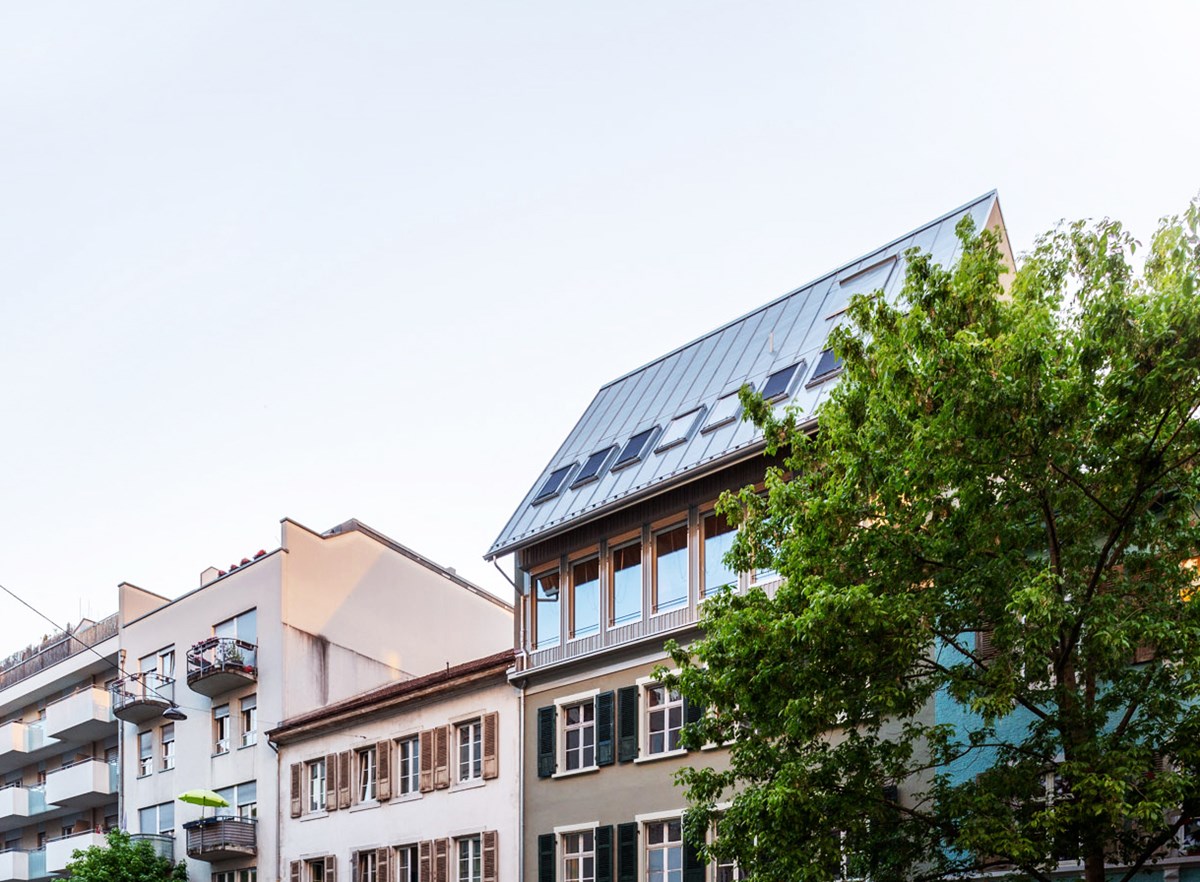 Roof Extension in Wasserstrasse, Basel, by Atelier Atlas Architektur: Join this session at the Build for Life Conference 2021 to learn how a 19th century building became more flexible.Photo: Armin Schaerer.
How can we design and transform existing buildings for quality and longevity?
Reinforce, connect and anchor. This is a mantra for keynote speaker Mette Tony, Praksis Architects. Through examples such as the timeless transformation of a former Malt Factory, Mette is going to unfold the challenges and potentials you meet in regard to flexibility when working with transformations.
How can we reprogramme urban fabric?
In Wasserstrasse, Basel's St. Johann neighbourhood, Atelier Atlas Architektur has used an inventive concept to add storeys to an existing apartment building from the late 19th century. Join this session to learn how new flexibility makes the preexisting socially and ecologically sustainable.
Can ventilation and heating solutions be flexible?
Not only the buildings, but also their functions, like ventilation and heating, should give us flexibility. At the Build for Life Conference 2021 Lucile Julia Sarran, Advanced Indoor Climate Specialist and PhD, will introduce us to occupant-responsive integrated ventilation and heating solutions for new and renovated dwellings.
QUALITY
Why does good design matter? At the Build for Life Conference 2021 we debate architectural quality in relation to sustainability, culture, beauty, locality, value proposition and future generations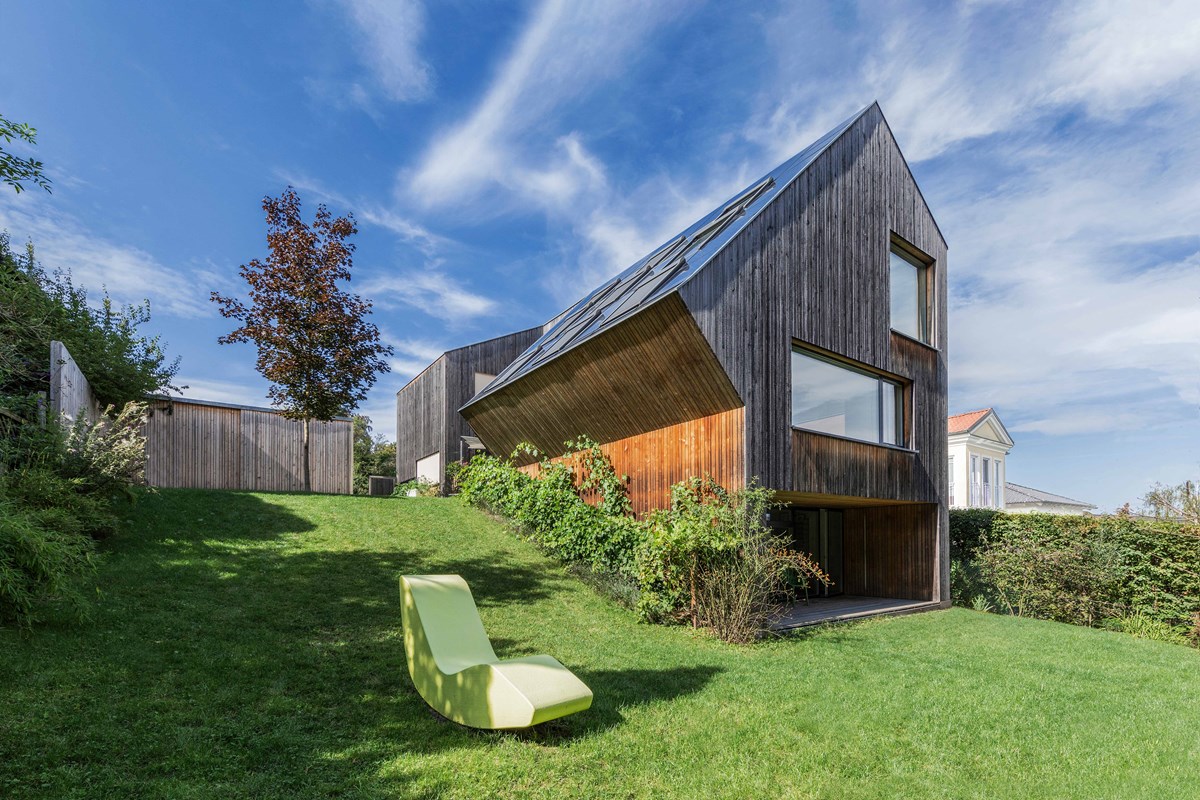 At the Build for Life Conference 2021, Austrian architect Juri Troy will discuss his portfolio of sustainable architectural projects. Photo: Adam Mork
Why does good design matter for sustainability and longevity?
In this session Juri Troy, Founder JT Architects, will focus on how the Sunlighthouse in Austria became a lighthouse for sustainability, with optimal energy and indoor climate through good design, wooden construction and an innovative daylight approach. Juri will also introduce us to new projects that demonstrate the meaning of good design.
Is the future beautiful?
The importance of aesthetics in buildings and beauty in communities is the topic in this session where Lorenzo de Simone, the New European Bauhaus and Mary Parsons, Building Better Building Beautiful discusses how beauty can be foreseen in planning and policies together with Dana Behrman, partner and architect at UNStudio.
How can we prepare the next generations for the future?
As Professor of Sustainable Construction Technologies and former Dean of the School of Architecture, Civil and Environmental Engineering, EPFL, Marilyne Andersen bridges next generations of contributors to the built environment and good design. We have asked her how we can prepare the next generations for the future, and Marilyne will be discussing this with Sergio Altomonte, Professor of Architectural Physics, Université catholique de Louvain and Signe Sand, architect, activist and environmentalist.
ENVIRONMENT
Can buildings help to re-generate the environment? The building industry is one of the greatest enemies of the environment. At the Build for Life Conference 2021 you can join a conversation about how people and planet can improve a relationship we can't afford to break.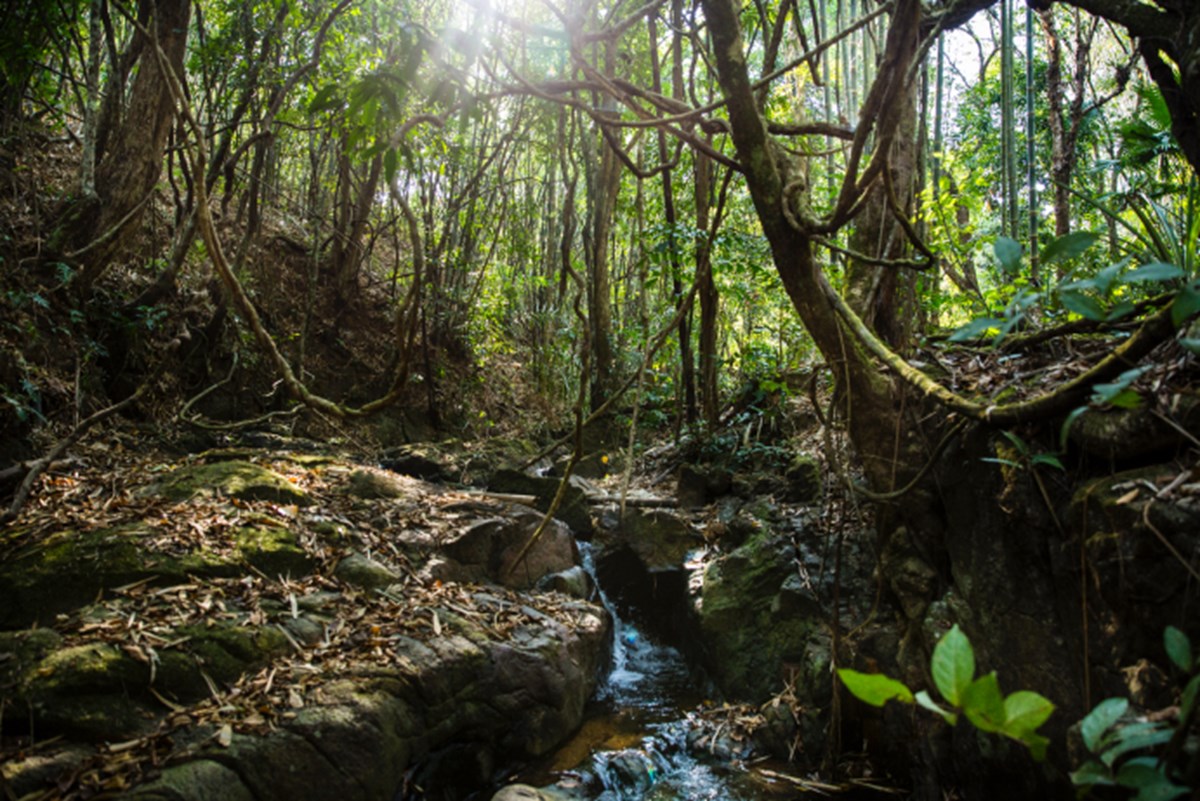 How can we embrace and enhance biodiversity and nature in cities and landscapes?
The findings are clear: Our relationship with nature is broken. How can we improve it? Join Thor Hjarsen, WWF and Mette Skjold, SLA in a discussion about the key learnings from the 2021 Living Planet report plus how we can embrace and enhance biodiversity and nature in cities and landscapes.
How can wooden construction support learning environments?
Dietrich Untertrifaller, Gymnasium Alice Miliat: The unpretentious, yet beautiful building, was constructed as a wooden framework, insulated with straw bales. Join Much Untertrifaller in this session to experience how ecological material, economical construction, uncomplicated building services and building comfort, good use of daylight, natural ventilation and appealing surfaces was achieved.
HEALTH
Do our buildings support our personal health and wellbeing? We spend most of our lives inside buildings, so it is important to understand how our buildings affect us. Join the Build for Life Conference 2021 to understand the latest research and get applicable design methods for healthy homes.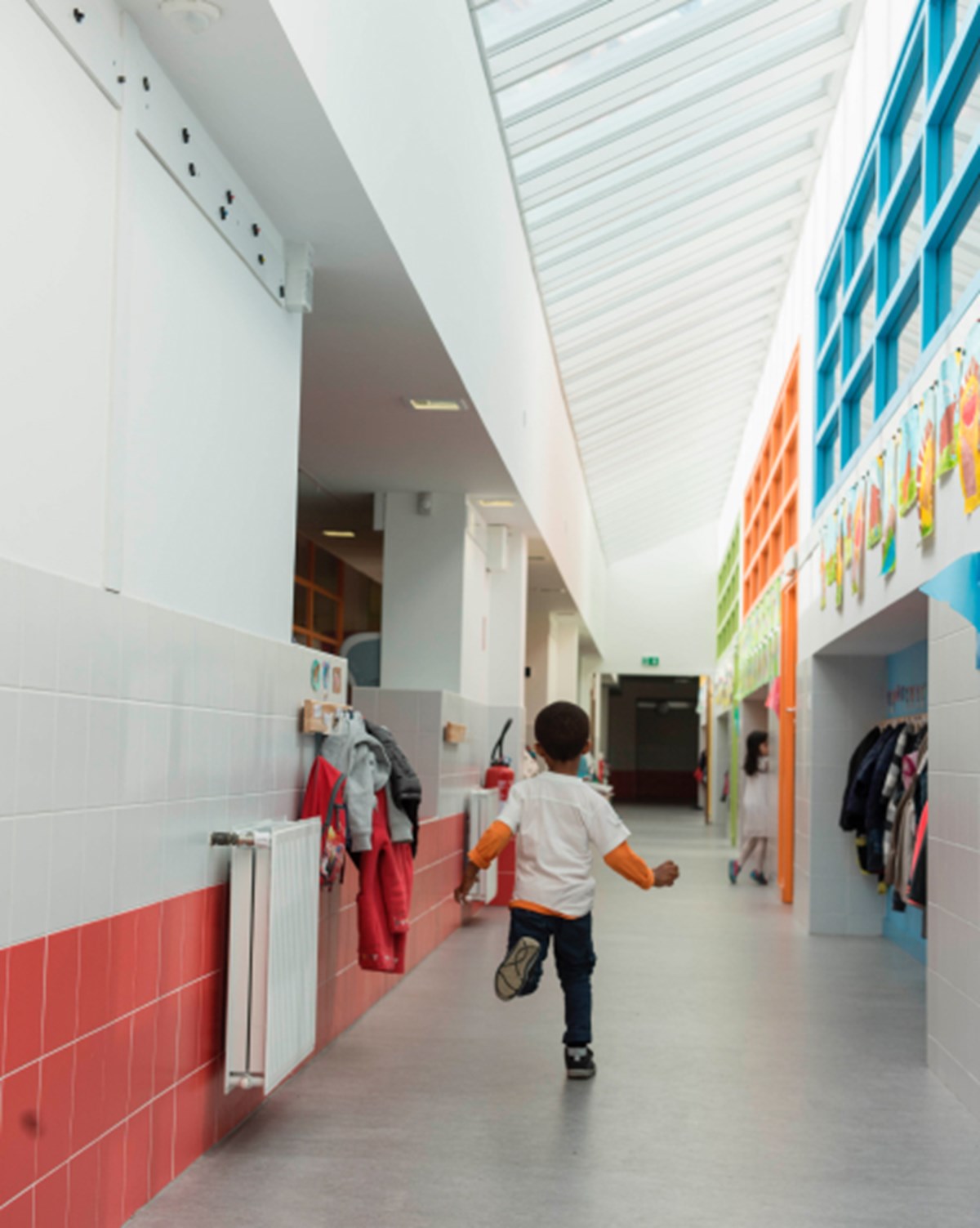 Photo by Thekla Ehling
What is the impact of air quality in buildings in a post pandemic perspective?
Recognized for her research work in the role of aerosol transmission of COVID-19, Professor Lidia Morawska has been named by TIME Magazine as one of 2021's most influential people. Her research influenced schools and workplaces around the world, ultimately making these kinds of environments safer for people during the pandemic. At the Build for Life Conference 2021, Lidia will reveal the impact of air quality in buildings and point us towards more healthy building designs.
What are the headlines from the new Healthy Home Barometer and Life at Home Report?
During the pandemic we discovered the pros and cons of the home office. But what does it mean to our health that we now spend even more time at home? And how can we improve the home-settings for our clients and ourselves? To find out, join the Build for Life Conference 2021 when Vice President of External Relations & Sustainability, Ingrid Reumert and Katie McCrory, from the Life at Home team at IKEA Group discuss the VELUX Healthy Home Barometer IKEA Life at Home Report
How does architecture affect our brains?
Under a huge international attention Zakaria Djebbara measures, in our brains, how buildings make us feel. He hopes that this can lead to more buildings where people feel better. Join the Build for Life Conference in a session that will explain how digital technologies can give us architecture that supports our cognitive wellbeing.
COMMUNITY
Can buildings help to form communities? Build for Life Conference 2021: From the headlines of COP26 to designing homes and cities, we investigate how community friendly architecture can affect people and planet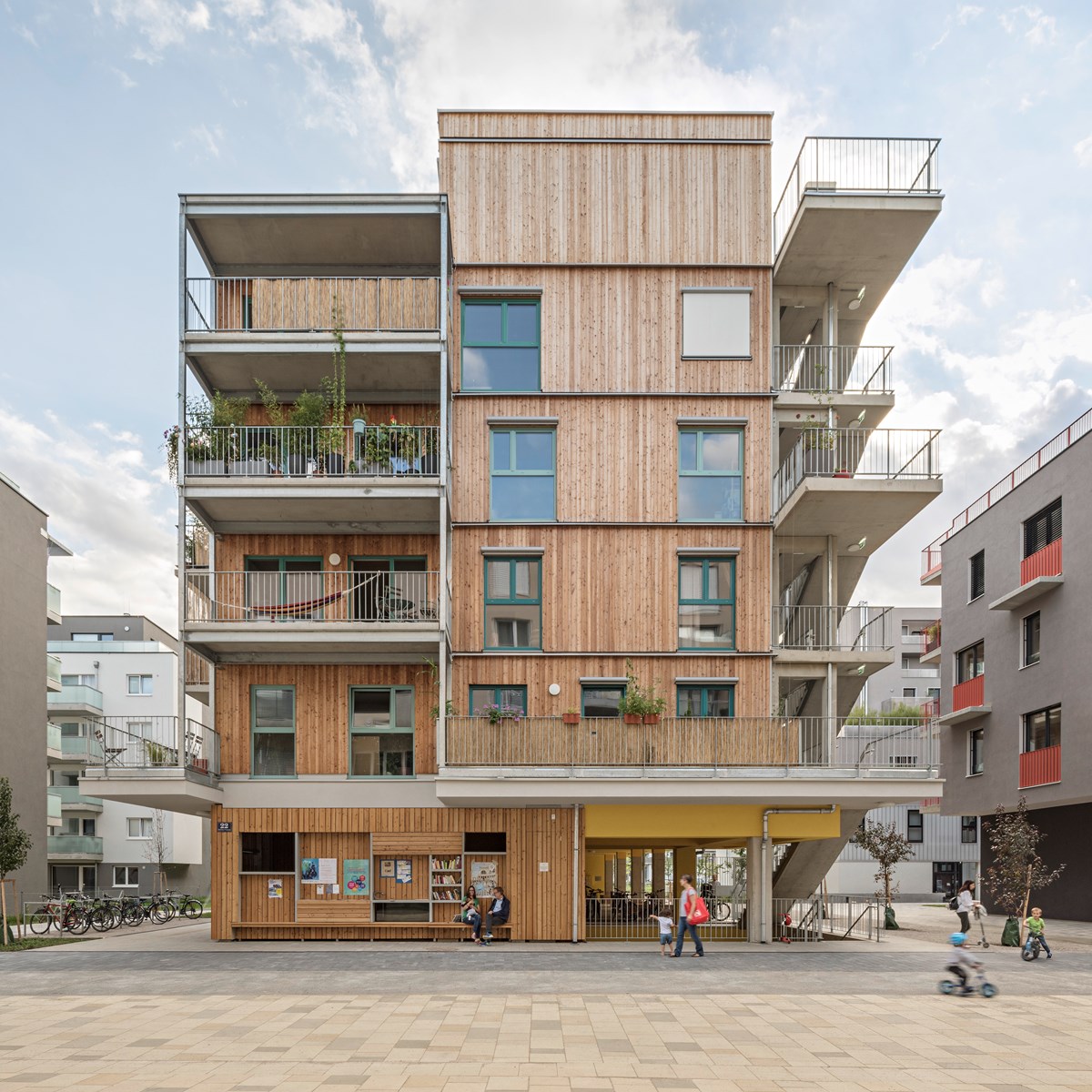 Project by Einszueins. Photo: Hertha Hurnaus
How can we use the new knowledge from COP26 to reinvent cities?
The UN's annual COP26 climate conference will address carbon emissions from buildings for the first time in an entire day dedicated to the built environment. Joining us in our studio in London, Cécile Brisac, founder and architect at Brisac Gonzalez, Mark Watts, Executive Director at C40 Cities Climate Leadership Group and Christopher Trott, partner and Head of Sustainability at Foster + Partners, will be discussing how we can reinvent cities, taking into consideration the learnings from COP 26
How can we build communities that sustain both people and the planet?
During the recent year, painted by the pandemic, we have been more intimately connected to our homes and close communities than ever. The IKEA Life at Home Report 2021 takes a close look at the effects of this, and Katie McCrory, Life at Home Communications Leader for IKEA Retail (Ingka Group), will be discussing the findings with Sinus Lynge, architect at EFFEKT, and co-designer of community-friendly housing projects and Camilla van Deurs, the city architect of Copenhagen
How can we design for communities?
In this session, architect and partner Markus Pendlmayr, Einszueins, will present how he creates architecture with heart and social responsibility: Lively places for encounters and exchanges; communal spaces that promote togetherness and diversity as well as spaces for retreat, rest and reflection.
LOCAL
How can contemporary building designs support local, cultural contexts? Ever feel that many new buildings look the same across parts of the planet? And do you ever wonder why some materials travel across the world, when similar materials could be picked up at the site? Do you miss feeling at home? Join us in the search for a new vernacular architecture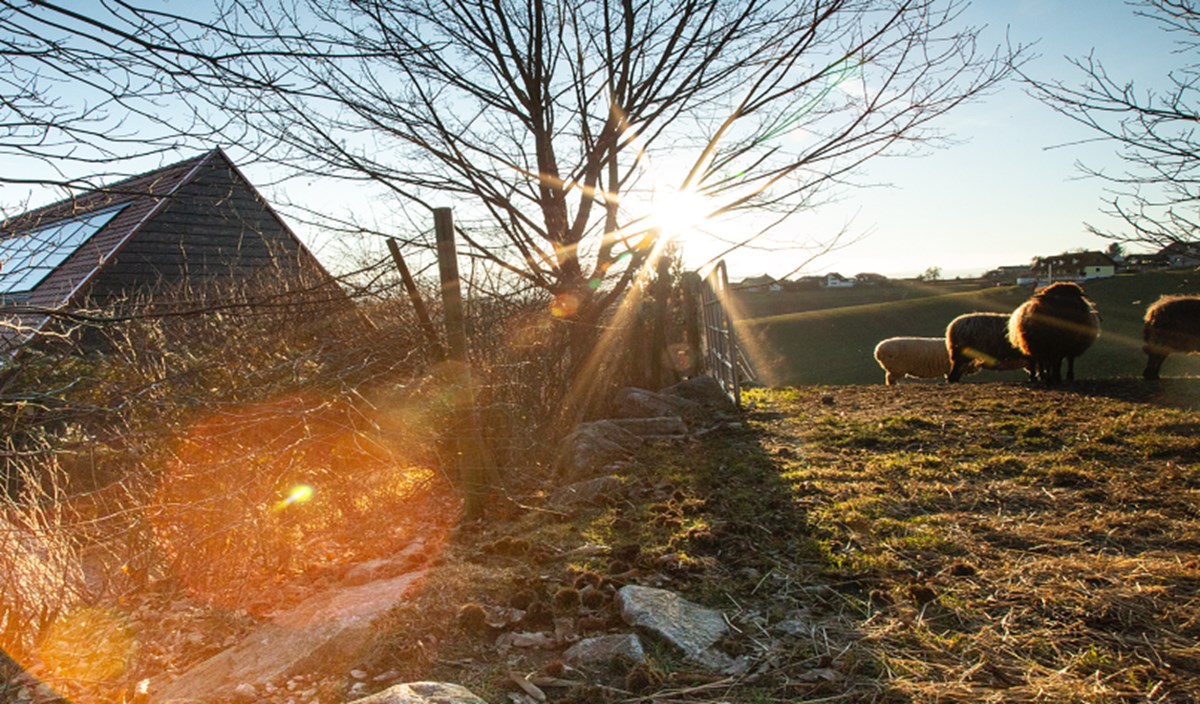 Project by HoG Architektur ZT GmbH. Photo: Kasia Jackowska
How can we design for adaptive reuse? How to design for environmental architecture?
Welcome to a double keynote and discussion with both Philipp Buxbaum, SmartVoll Architekten and Stifter & Bachmann Architects. SmartVoll Architekten is a small group of architects and thinkers who are known to bond over exploring the unknown. I a conversation about adaptive reuse, environmental and local architecture Philip will meet Helmut Stifter and Angelika Bachmann. One of the projects their studio is known for is a mountain hut. It was publicly accused of breaking a tradition that was newer there – and architecturally acknowledged for integrating perfectly with the one and only local playmaker: The mountain.
How to reprogram rural homes?
Bridging tradition and contemporary design, the Copenhagen-based architecture studio NORRØN reprograms and reinvents rural homes in a way that makes many consider moving to the otherwise somewhat abandoned Danish countryside. In this session partner and architect Poul Højlund will tell us how the studio breathes new life to the abandoned, yet unforgettable building mass that historically served an agricultural purpose and yet today remains uninhabited. Although almost all Danes still identify with the architecture.
How to ensure healthy sustainable buildings by using local materials?
In this session architect and founder of Hass Cook Zemmrich Studio 2050, Martin Haas, will introduce us to a large local loam structure: The Alnatura campus. It is actually Europe's largest office building with a rammed-earth façade. For this wholesome house the team developed a construction system of large loam blocks that were prefabricated in a field factory. Thereby they gave a whole new meaning to using local building materials. Please join us for a tour in this wonderful house.
AFFORDABLE
All people should be able to live in an affordable home, so at the Build for Life Conference 2021 we insist on debating affordable homes: Please meet three developers, two architects and one professor who are all fighting to minimize your rent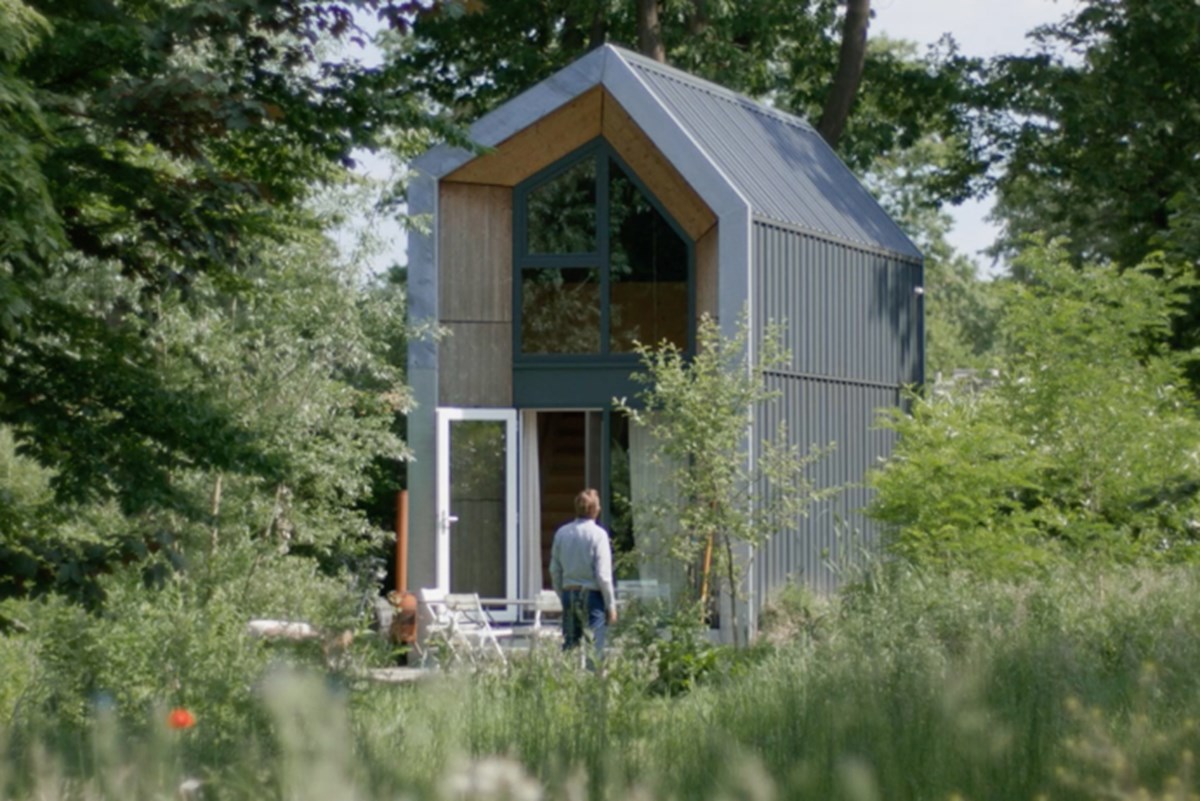 Project by Heijmans. Photo: REVOLT
How can developers, real estate companies, and digital development help to make everyday life affordable for the people?
As a professor of Sustainable Construction Technologies and former Dean of the School of Architecture, Civil and Environmental Engineering at École Polytechnique Fédérale de Lausanne Marilyne Andersen will be able to bring both specific examples, tools and perspectives to the table in this session. Harwil de Jonge, director of Heijmans Real Estate and Rasmus Nørgaard, founder of Home.Earth will be joining Marilyne in this hard talk panel, to discuss the key steps and observations for changing the market for affordable homes ahead. Both Rasmus and Harwil are contractors, and they are both working with new definitions of this role. Also, in relation to affordable housing.
Which role do our homes play in a wider context of identity, ownership, and belonging?
In this session we are going to take a look at ways to modernize and regenerate existing communities, without ending up in gentrification. We will discuss densification and renovation as vehicles for more sustainable and affordable homes, and to lead the way architect and renovation-innovator Claire Kimball Johnson, CKJ studio will meet Lærke Hein, Head of Concept Development at NREP Property Investment. And as in all our sessions, but especially since homes are something everybody has an opinion about, throughout the conference, you are welcome to join the debate with live questions.
We are proud to have you onboard the Build for Life Conference 2021.