A stepping stone to
Harvard Graduate School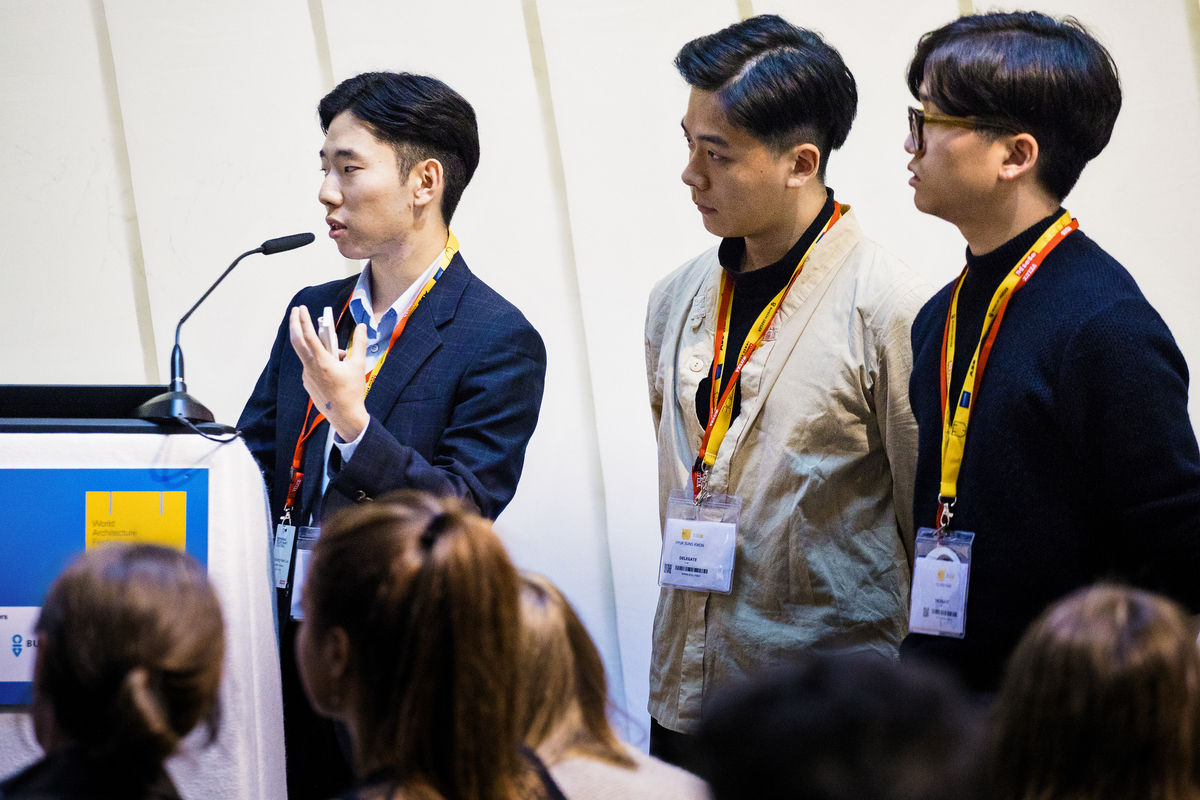 Author
Sarah Detter
Date
04 Aug 2020
Share
Copy
"It's hard to sum up the lessons and experiences of IVA 2016 into one sentence. I believe studying, sharing and developing each of the participants' projects were the most valuable parts. It was the chance to learn how people from other countries think, work, and cooperate in the design process."
Selected as the regional winner from Asia + Oceania for the Daylight in Buildings Category, Kwang Hoon and his teammates were invited to present their project at the World Architecture Festival in front of the jury and an audience of industry professionals. Of the experience Kwang Hoon said, "It was the very first prize we won in any competition. It was also the chance to go abroad, to see and to share so many things together."
The Redistribution of Light
Their project, called The Redistribution of Light, provided an ingenious solution to a common problem in large Korean cities – a lack of daylight in subterranean housing. The focus was on providing more daylight in an urban environment.
"Light is the major premise of our perception, and thus, the premise of all that surrounds us. However, light is something much more than the mere reflection or images absorbed through the eyes. It is all about temperature, atmosphere, and foremost – equality."
Kwang Hoon explained how the award changed his approach to daylight in architecture, "Understanding and applying the effect of daylight on architecture and the depth of the application on our projects changed the most. I believe it is something easily neglected in student projects that are trying to deal with other cool features. The competition surely widened our perspective. The role of daylight is much bigger than how we used to think."
Reconnecting with Old Friends
After the award, Kwang Hoon completed his Bachelor's in Architecture at Korea University. He is now attending the Harvard Graduate School of Design for his Master's in Architecture. At Harvard he ran into an old friend.
"I've met Chenlu Wang here, she was the other global winner from China during IVA 2016! She's starting he master's degree as well. It was a truly amazing experience to meet an old friend again on the other side of the world!"
IVA was more than a competition for Kwang Hoon. "I believe the process of sharing feedback was not just for the competition, but rather it bonded each of us together. It was really enjoyable; everyone was energetic and sympathetic."
Believe in Yourself
As for his advice to students participating in the award. Lee offered the following advice: "Try to enjoy yourself as much as you can, and don't hesitate when developing your ideas and projects. Believe in yourself!"